British Airborne Forces (N.Z.) Inc.

Registered Charity no. CC46678

Patron: His Excellency Lieutenant-General The Right Honourable Sir Jerry Mateparae, GNZM, QSO, Governor-General of New Zealand.






AIMS AND OBJECTS
Organise functions and activities to enable members to continue associations formed during their service with the Airborne Forces.
Link together Airborne personnel and their families.
Welfare.
Establish, encourage and maintain communication between members by regular newsletters, emails and telephone.
Inform its members of related activities.
Assist in local communities.
Assist corporate bodies who are affiliated to the British Airborne Forces (NZ) Incorporated.
Arrange conferences for the purpose of exchanging ideas and experiences.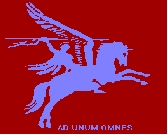 All ranks past and present who have served with The Parachute Regt. and Special Air Services.
Others who have served with British Airborne formations or units
Any person who in the opinion of the Council has rendered special service to British Airborne Forces.
Associate Members: Immediate family.
Affiliated Members: Members of other Nations who have served with other Airborne formations.